Experience Beautiful Dharamshala with Dharamshala Tour:
Dharamshala is a perfect destination for adventure seekers. The town provides so many activities to meet your adventure desires in the best possible manner. Some of the adventurous activities one can enjoy in Dharamshala tour are paragliding, trekking, rock climbing, fishing, angling, etc.
In case you're not a bold person by character, don't worry, as you can discover this mesmerizing city by going for a leisure walk in the lap of the Great Himalayas. Trekkers' Paradise, Dharamshala tour is an admired base for hiking in the dense Dhauladhar range. The best season for trekking in Dharamshala is from the month of April to June and again between September & October.
Experienced trekkers may attempt the exciting & audacious stretch from Dharamshala to the Chamba basin over the Indradhar pass. Hikers may also opt for the track via snow-capped Dhauladhar tour Range ending at Lamu.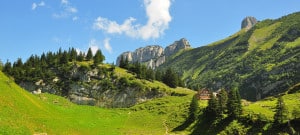 Toral Pass-The Hikers paradise, experience this with your Dharamshala tour:
There Are some simple treks for starters including the McLeodganj & Dharamshala that extends from Tang Narwana to Toral Pass. If you're a hard-core hiker, then ask your Dharamshala trekking agency to offer the route via Bhagsu through Dharamkot to Triund and enjoy a stunning sight of the summits of the Himalayas.
Another adventurous activity one can enjoy in Dharamshala is rock climbing. Climbing allows an adventure seeker to spoil in an isolated part of the Himalayas. For rock climbing, you can choose Dharamshala-Nayagroeon which is a very popular track among many rock climbers.
Travelers can also spend some quality time in the lap of Mother Nature. Travelers can go for fishing & angling in the tiny rivers and streams around Dharamshala. In addition, Paragliding can also be enjoyed in Dharamshala.
Are you a mountain biking lover, you can do this while your Dharamshala tour:
Fresh mountain air, charming routes, lingering aromas of beautiful flowers, picturesque rural province; all these add delight to classic mountain biking activities in Dharamshala. So, for those who have an obsession for atmosphere and like cycling, Dharamshala is the ideal place to be. Renting a bike is simple in this vale as there're several agencies that support the sport. One can discover the entire town on a cycle and have a lifetime experience.
Dharamshala, the small mountain town has something for everybody who visits here. You should hire a reliable tour operator in Dharmashala so that you can have a rewarding travel experience here. There are so many tour operators that claim to offer the best traveling experience in Dharamshala, but not everyone does so. Therefore, you need to choose your service provider with utmost attention. In fact, a little bit search over the internet can help you find a trustable tour operator in Dharamshala.
Dharamshala- A perfect holiday destination:
A perfect holiday destination for nature enthusiasts, Himachal Pradesh is the picture perfect town well known as the "Heart of India". It is a state in north-western India, which offers great Himalayan experiences to the tourists and fascinating destinations to visit. The finest of attraction in the state of Himachal Pradesh is the serenity of Dharamsala, which is perfectly situated in the mighty ranges of the Himalaya.
On the visit to Dharamsala one can explore the snow-capped mountain peaks, beautiful verdant landscape, attractive valleys and thrilling streams and rivers.
The Dharamshala tour packages offer the tourists not only the visiting attractions. Tour also offer accommodation as well as traveling amenities within the state. If you have planned a tour to Himachal Pradesh, a visit to Dharamshala is a must. Famous for its serenity and major tourist attractions, Dharamshala is a hot spot for worldwide tourists. Tourists prefer to visit the quiet, calm and serene parts of Dharamsala rather than indulging in the noisy actions in the state. While onn Dharamshala tour, one can experience the tranquility of the state. While taking the captivating views by acknowledging some major attractions of the place to experience the impactful holidays.
Some of the finest attractive featured spots of Dharamshala are:
Kangra Art Museum: This magnificent art museum is the central attraction of Dharamsala. Museum gives brilliant opportunities of exploring magnificent miniature paintings, sculptures, and anthropological items dating back to the ancient period. This museum is must visit if you are an art and antique lover.
Dal Lake: Dal lake is a must visiting place of Dharamshala. The main attraction of the lake is the celebration of the grand fair.  Fair comes in the month of September every year. The beauty of Dal Lake is worth a view.
Tawani and Machhrial: Located at a distance of 25 km from Dharamsala. Tawani is well-known for its hot water springs and Machhrial is famous for the magnificent waterfall. While you are traveling to Himachal, you should visit Tawani and Machhrial.
Shopping Delights: "Dharamshala tour" offers the wide range of handicraft items. Also these handicraft are skillfully manufactured by local artists. Kotwali Bazaar is the central shopping destination of the town. Bazaar is world famous for its Tibetan carpets, Motifs, Persian carpets; Tibetan textile, traditional hats, Chubas and the traditional wears.
Himachal Pradesh Tour is the easily affordable tour. Tour comprises of the spectacular beauty of the Dharamsala tour. The above level adventure activities such as level sports, mountaineering, fishing and angling are worth experiencing to make your "Dharamshala tour" appealingly memorable. Plan a visit to Dharamshala today!
Necessities of Himachal Holiday Packages
Shimla Manali Tour – Experience That Thrills You Always
Explore the mighty Himachal with the Himachal Honeymoon Packages
Have an exciting experience on tourism in India with Kerala Package Tours